Published April 29, 2021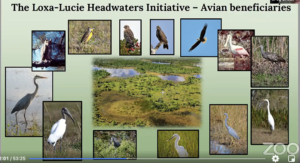 Join Greg Braun for a new presentation on the Loxa-Lucie Headwaters Initiative for Audubon of Martin County.
The Loxa-Lucie property is a great place for native plants, wildlife and birds.  In addition to the presentation, there is a Q & A toward the end of the program.
Find out why preserving this critical piece of land – NOW- is so important.
Watch the presentation here:  https://fb.watch/5eMAER8aNF/